My earliest memory of food, or cooking food was when I was roughly 4. One day I woke up, really early. I think It was a special occasion. That memory is vague. So I went downstairs, took 2 eggs, a few rashers and a few sausages out of the fridge. "Cooked" everything, made toast and tea. Then struggled to bring it upstairs to my parents. They had the biggest shock on their faces. I thought I was brilliant. Until a few years ago. They told me I hadn't cooked anything on the plate. I actually remember taking the skin off the sausages because I thought it was the wrapping on it. I remember putting everything on the pan, but what I don't remember was TURNING THE HEAT ON!!! I even remember taking the yoke from the White of the egg because I thought people couldn't possibly eat that gooey stuff. I handed my parents a skinless sausage, rashers without the fat on, and a whiteless egg....all raw. But I did get the toast and tea right!!!
When I was growing up, I used to always get cravings at night. I can remember making, and actually cooking rashers (or bacon for the American viewers). I was around 8. I used to just love eating rashers with a glass of milk at 10 o clock at night. I would ask my parents could I wat something. They never stopped me from eating anything at any time. Sweets all day if I wanted but I was also made eat substantial meals. I always had an appetite. I can vividly remember my dad asking me would I like a submarine. I had no idea what he was on about. For anyone who doesn't know what a Submarine Sandwich is, it's basically a roll full of everything. Kind of like a stew. Whatever you have in the press and fridge is what goes into it.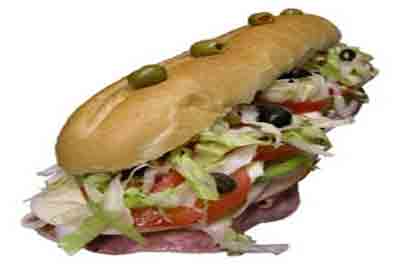 Myself and Yaz (my girlfriend) love going out to eat. However, if I don't get my enzymes right, then I hate going out. The next day I will be doubled over with pain and also sitting on the toilet all day.
For Yaz's birthday, we went up to Nevin Mcguires guest house in Co. Cavan. It was the best meal iv had. If I was to explain all the courses, then You would be reading a book instead of a blog. Even if I do explain it, it won't match to the taste. He is always booked up. I tried getting a table for Feb. I rang in October. I could only get a table to for following April. A 6 month waiting list. That was last year. So I tried it again recently and there is a 2 month waiting list. Nevin himself comes out before and afterwards to great and talk to every person.
While in London, we went to Jamie Olivers restaurant. That was amazing also.
One of our favourite foods to eat is sushi/sashimi. It's visually artistic and tastes like no other cuisine.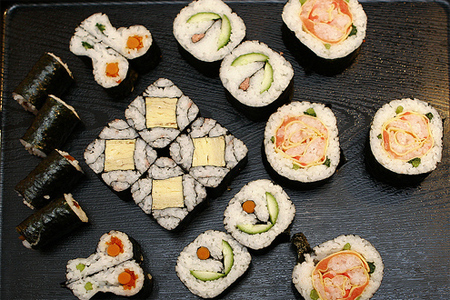 I can remember wanting to be a chef when I was growing up, but then going through school I figured that the hours are crap, and you get shouted at all the time. That's not my idea of work. It sounds horrible. Also, I heard standing in front of an oven all day can lessen your sperm count. Having CF already affects sperm (if your sick) so standing at an oven and putting myself at more risk. So I turned my back to cooking as a profession. I still cook now, and recently started to learn how to bake. I could never bake because I never measure ingredients. With baking, you have to get everything spot on. I'm not actually trying to bake a carrot cake. The Veg Man came around yesterday with around 2kg of carrots. If we eat them all we will have a healthy orange glow. Kind of like most girls walking around these days like Glow Worms.
I'm not a food snob. One of my favourite meals to eat is Oxtail soup with potatoes in the soup. My Nan used to make it for me, so if I'm having a comfort day or if it's very cold out, il make the Oxtail & Pops. We call potatoes, pops. Not sure why. The remote control for the Tv is called the changer. It doesn't remote anything, it changed the stations, hence changer. I also love creamed rice. But I have to watch the enzymes with that. My favourite dinner is possibly a steak dinner. I could eat my own body weight in steak. Unfortunately iv only eating a 22 oz steak. It's the biggest iv seen. The steak was the size of my forearm and hand. Huge!!!
So I hope I got you hungry, because im after getting myself hungry. Before I end, i will give you 2 recipes. Pancake, and a sponge cake.
Pancake Batter
1 cup flour
1 cup milk
1 egg
Mix together until smoothe. I pass it through a seive so no lumps in it. Heat the pan up to hot. Pour the batter on and make a thin layer. Flip and eat
Sponge Cake
4 eggs
1 cup sugar
1 cup flour
With a mixing machine. Mix the eggs and sugar until it becomes smooth and you can make a figure of eight in the mixture. After that sieve in the flour (self rising) the fold in until no lumps and everything is mixed.
Put into two separate cake pans. Don't forget to line the pans. I line them with tin foil. But you could use butter, or parchment paper.
Have the oven at 200 degrees celcuis.
When the cakes go in the. Turn it down to 180. Take them out of the oven and the dishes, but make sure they are done by sticking a knife into it. If it comes out clean they are done. If not then put them back in but keep an eye on them. Maybe another minute.
Spears jam all over the 1st layer. Then put the second layer o to it. DONE (in a Gordan Ramsey voice)
Adios